Yep, went to see Intel and Jose at A Okay today and struck gold. Too bad I hate the way he looks u_u
Wiseman & Co, pieces still in plastic wrapping besides body. Get rate: ?/?
Now with a picture! I'll take a better picture later, the flash hid his goofy eyes and his goofy smile. It's in perfect condition, but I'll post a better picture on request.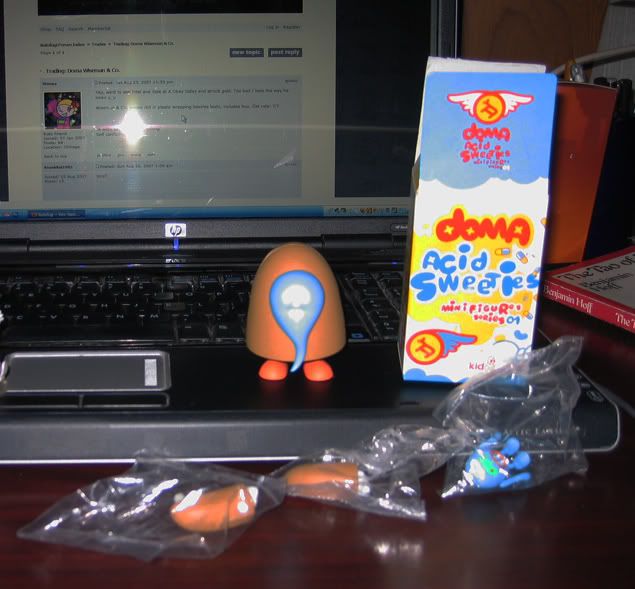 Looking to trade for any 2 of the Stereotype: Be My Slave blind box toys! They're so cute. I *might* be willing to negotiate for 1 of the Stereotypes, as I am so eager to have at least one on my shelf.
All other offers are considered~
I'll be in the city from Nov 21st to the 25th if you want to trade in person!